The technology landscape in the APAC region has been evolving at a higher momentum in comparison to other sectors in recent years, as clients are exploring innovative new structures to keep pace with soaring digitalisation needs.
Whilst hot topics within digital transformation are often discussed theoretically but less effectively implemented, we are here to help clients realise their ambitions for change, and to follow through with strategic methodologies and implementation.
Our advisory and recruitment approaches are inspired by innovation and transformation: from decentralising software development processes and increasing internal quality automation, to building data analytics capabilities from ground-up, and bringing in cloud and cybersecurity experts to ensure high technological manoeuvrability within a compliant environment.
Technology brand positioning is also becoming increasingly essential under this ever-changing market, hence we emphasise the importance of 'understanding the client' and how to 'sell the team', ultimately ensuring we attract the best people in place for any current and future initiatives.
Senior to Executive Leadership
Software, Applications
& QA
Cloud, DevOps & Infrastructure
IT Security /
Risk & Compliance /
IT Audit Operation
Sales, Pre-sales & Post-sales
We have established relationships with corporate and SME clients across a wide range of industries, including but not limited to: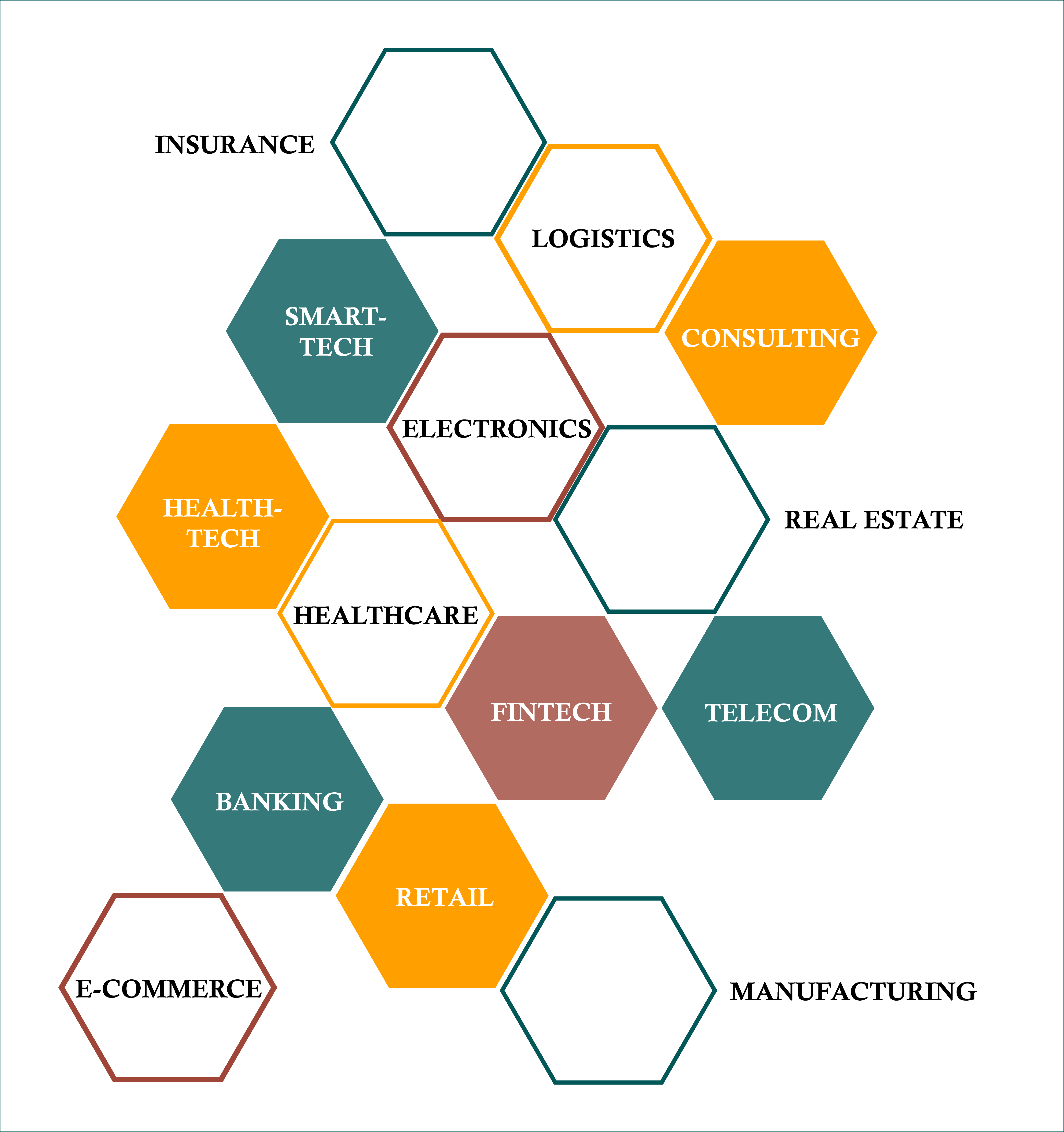 Whilst our core capabilities are within the Technology & Innovation arenas, we and our allied recruitment partners also cover the following sectors: